Alice Cooper's Nightmare Castle
(Spooky Pinball 2018)
The Munsters Premium (Stern 2019)

2/8 Finals Tourney Winners!
"A" Division:
1st> Adam Lefkoff-$240; 2nd> Sean Stasica-$120
3rd> Carole Carroll-$60; 4th> Phil Aumiller-$30
"B" Division:
1st> Jesse Ryan-$160; 2nd> Tom Hirsh-$80
3rd> Basil LeBlanc-$40; 4th> Dan Martinson-$20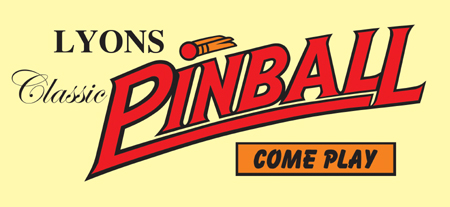 ALMOST 16 YEARS AND WE'RE STILL FLIPPIN'!
Over 35 pinball games from the 1960s to the present,
plus 6 classic video games!